Image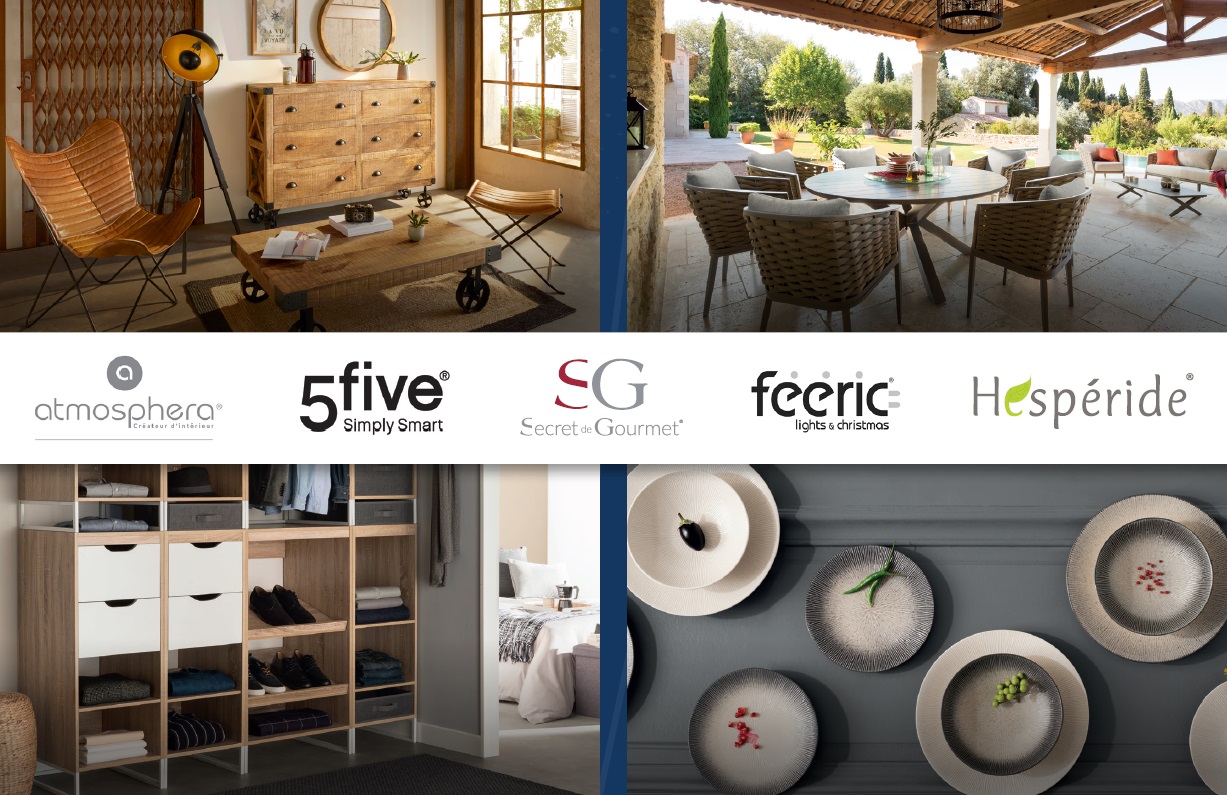 Open Fair: come along and meet us!
Texte
From 31 August to 11 September 2020, 8.30 am to 6 pm including Saturday and Sunday,
our teams will be available to advise you and show you our brands' collections. 

Whether or not you're an existing customer, you can make an appointment with our sales team now.

Come and (re)discover the latest arrivals in our showrooms.

The autumn/winter ranges from our brand Atmosphera, Créateur d'intérieur® with its on-trend colourful collections and lines, and of course our five ambiences: Universalis, Contempo Chic, Retro Factory, Romance and Smile.

Atmosphera For Kids®, with 300 sq. m devoted to the world of childhood.
Hespéride® and its new 2021 collection in a showroom reflecting the brand's strong DNA.

At 5five®, new product types have launched, and there are special kitchen and bathroom displays.

And finally, Secret de Gourmet® presents its tasteful and elegant tableware ranges designed to take your shelves to the next level.
In our reception hall, you will find themed stands with our teams in situ:
- Information and training for our EasyRé@ digital platform
- Information and training for our event catalogue ordering tool
- And for Hespéride and/or Atmosphera concept customers, training for Espace Pro and help completing your store details for our Store Locator.
**************************************************
We are using the full range of health and safety measures to keep you safe. Please wear a face covering when you visit.
***********************************************
From 31 August to 11 September (including Saturday & Sunday), from 8.30 am to 6 pm
157 avenue Charles Floquet - Bât. 3
93150 Le Blanc Mesnil - France
Tel. : +33 1 48 65 85 00