Image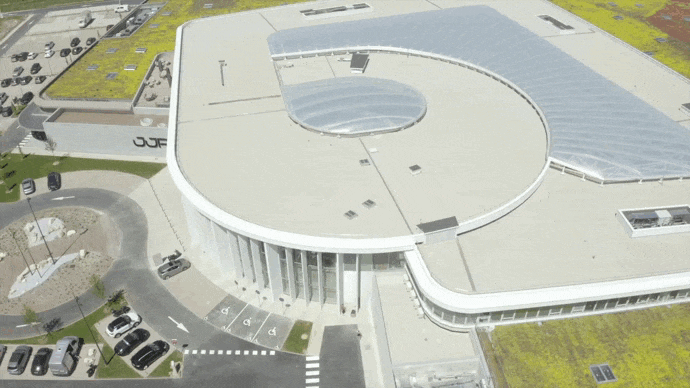 Open Days 2022
Texte
Open days
From 30 May to 10 June 2022*
All the decor trends for 2022/23 20 minutes from Paris!
Our 15,000m² of showrooms are showing off the new look through our 4 strong, unique brands that are widely acclaimed by your consumers.
Each of them has its own theme and personality... come and discover them!
Hespéride – our outdoor brand
This garden furniture specialist offers you a complete range of outdoor furniture, from outdoor dining sets to parasols.
A wide variety of complementary product lines.
Lots of exclusives designed by a special design office, who do their very best to provide your consumers with the developments, technical innovations and creations they want.
Come and enjoy an exclusive viewing of the 2023 collection!
Atmosphera – our interior decor brand
Whether it's Boho, romantic, natural, contemporary or retro... it's easy to create your own personal design scheme thanks to the 5 ambiances available from Atmosphera, for adults and children alike, at Christmas and in summer.
An extremely fresh and dynamic brand, driven by 3 strong values: freedom, elegance and accessibility.
Come and discover the new trends for 2023!
Five – our home accessories brand
A brand of smart objects that help improve everyday life! 5Five® has a wide range of cleverly thought out and designed products for everyday use.
To make your home life easier in all 5 main rooms: kitchen, living room, bedroom, bathroom and garage/laundry room.
Come and discover the autumn-winter collections!
Secret de Gourmet – our Art de la table brand
An essential reference in all aspects of tableware, Secret de Gourmet is the brand that combines the precious and perfect moments that your consumers are looking to create. Secret de Gourmet has selected a full range of products featuring kitchen utensils and tableware Stylish and high-quality, the products also incorporate new usage trends.
Come and enjoy the eye candy!
-----------------------------------------------
*We're looking forward to seeing you from Monday, 30 May to Friday, 10 June 2022 from 8:30 a.m. (excluding weekends and monday the 6th of June).
So that we can accommodate you the best way possible, we strongly advise you to make an appointment with your sales representative.