Image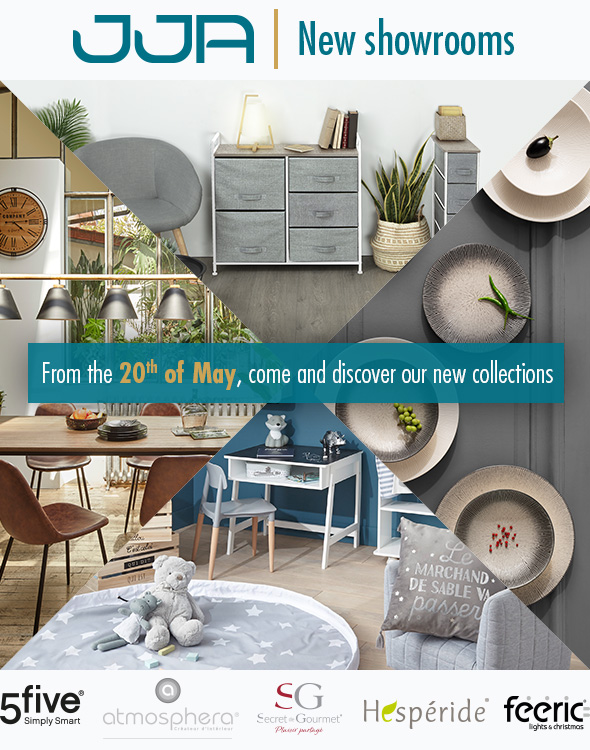 Come and discover our new collection!
Texte
From 20th May 2019, take a look at our new showrooms and our Autumn/Winter 2020 collections!
 
Atmosphera: even greater design power with our multiple new products, new and inspiring staging to be reproduced in-store and a new showroom dedicated to the world of children, with the Atmosphera for Kids! brand of particular note.
5FIVE: increasingly ingenious solutions for every day in a new showroom layout.
Secret de Gourmet: a world of Art de la Table in our trendy and inspirational sharing collections.
The Hespéride & Fééric seasonal showrooms are always ready to extend a welcome when it's time to replenish and order available stock!
 
To allow us to afford you the warmest welcome possible, consider making an appointment with your sales representative.
 
From 8.30 am to 6.00 pm (excluding the weekend)
157 avenue Charles Floquet - Bât. 3
93150 Le Blanc Mesnil – France
Tél. : +33 1 48 65 85 00