Image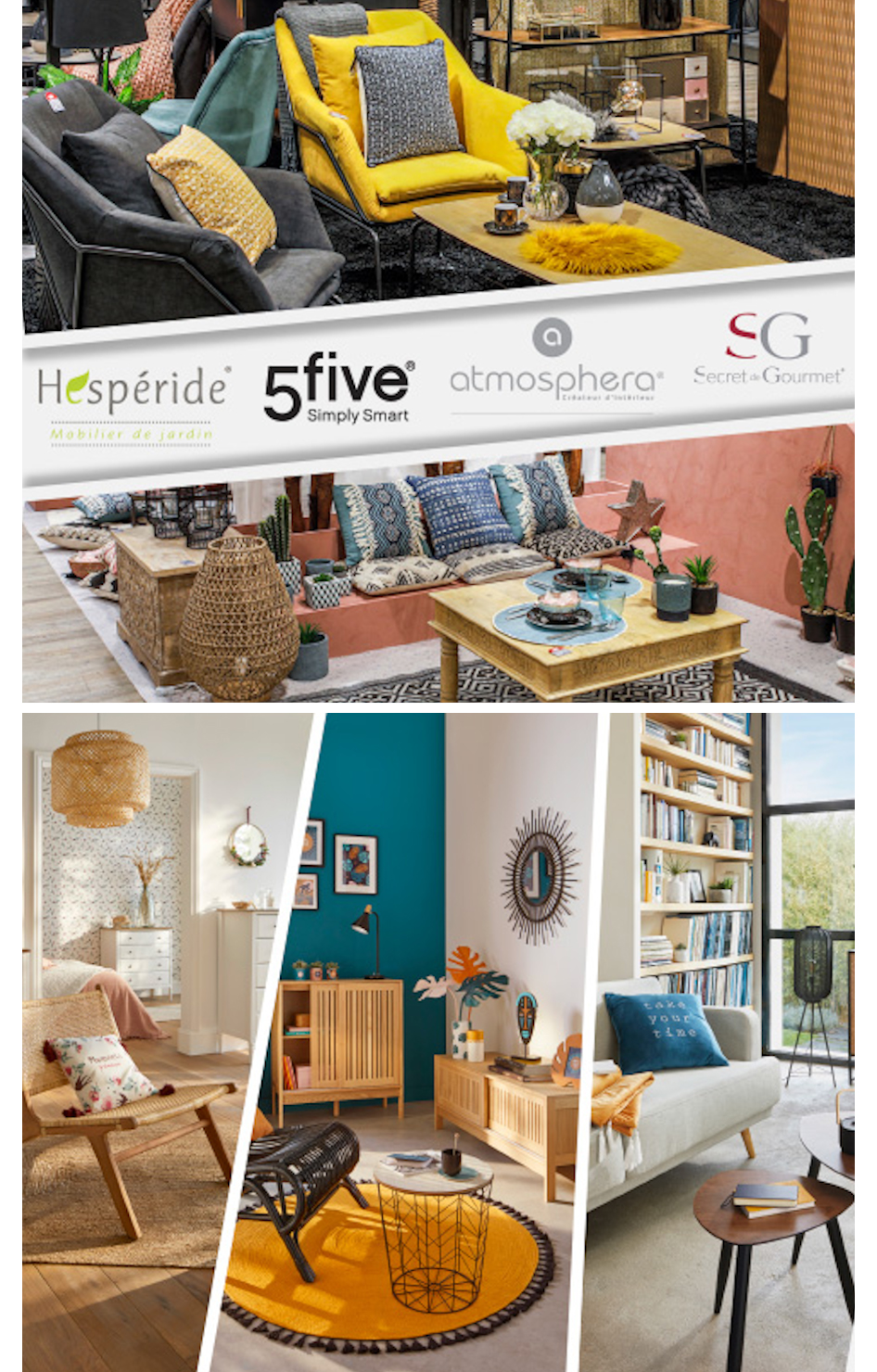 JJA at the Ambiente and Intergift trade fairs
Texte
2020 is starting strong for JJA with two events in February. We'll be at the unmissable decoration industry trade fairs Ambiente in Frankfurt and Intergift in Madrid. A unique occasion to come and meet our teams and discover the best of our expertise.
 
Ambiente: a 300 m2 space dedicated to inspiring you


 
From 7 to 11 February in Frankfurt, Europe's biggest consumer goods fair is taking place.

Here JJA will have 3 stands representing our know-how and expertise.

One will be dedicated to the Atmosphera, Créateur d'intérieur® brand, the gold standard for furniture and interior design with its 5 styles: contemporary chic with the "Slow Time" collection, romance with the "English poetry" collection, ethnic vibes with the "Rituality" collection, and Retro Factory with the "Vintage Loft" collection. The Atmosphera For Kids® brand will bring the children's universe to life - Hall 9.0 - A81

The second will be dedicated to showing the new products from 5five® , our brand for smart products that improve everyday life - Hall 12.0 – C69

And finally, a virtual reality space will show our 10,000 m² Parisian showrooms alongside a stand dedicated to EasyRé@, our digital B2B platform.
A unique immersive experience for our visitors - Hall 12.0 - C69

More information
 
Intergift: a 450 m2 retail space

From 5 to 9 February in Madrid, JJA will be at the Intergift trade fair, which specialises in gifts and decoration. An exhibition space dedicated to retail will shine a spotlight on the new products and innovations from our brands: Atmosphera, Créateur d'intérieur®, Atmosphera For Kids®, 5five®, Secret de Gourmet® and Hespéride®.
 
To provide an even better experience for our current and future clients, the virtual reality space and the EasyRé@ stand will also be there.

Come and meet our team in Hall 9, stand E02

More information
 
Don't miss these two essential events!
Our teams will be there to help and advise you.