Image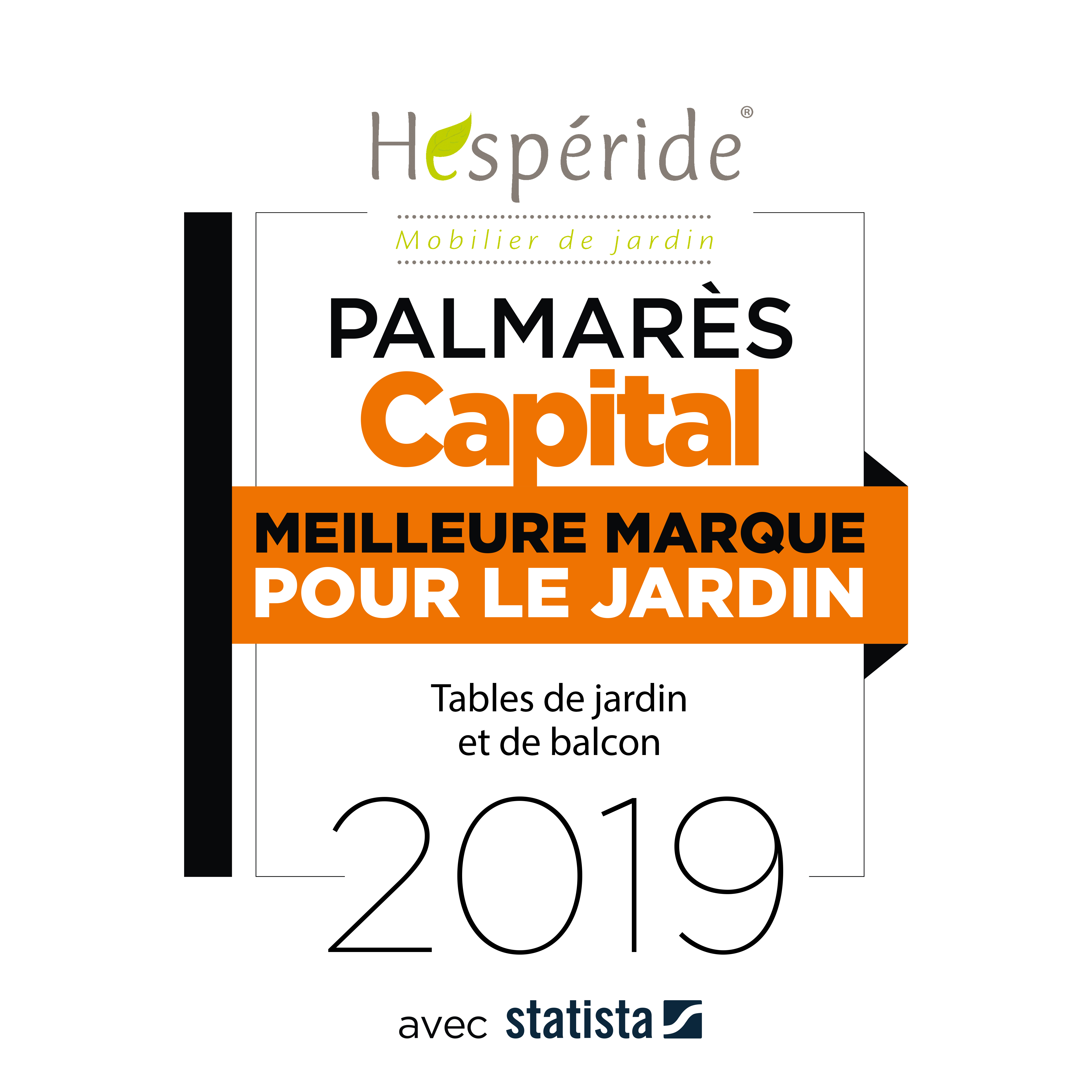 Hespéride among garden and outdoor champions
Texte
Hespéride has received multiple awards in the first ever "Meilleures Marques pour le Jardin" (Best Garden Brands) rankings, which have been published in the June 2019 edition of French magazine Capital.
An online survey was carried out to measure consumers' satisfaction with respect to brands offering products designed for the house and garden. 
The rating system took account of consumers' opinions across five quality-based criteria (overall product quality, design, value for money and product features).
Hespéride was included in these awards and won:
1st placed brand in the category "Tables de jardins et de balcon" (Garden and Balcony Tables) with a score of 8.32 out of 10

2nd placed brand in the "Parasols" category with a score of 7.99 out of 10

2nd placed brand in the category "Salons de jardin" (Garden Lounge Sets) with a score of 8.21 out of 10

3rd placed brand in the category "Tonnelles et tentes de réception" (Gazebos and Marquees) with a score of 7.35 out of 10