Image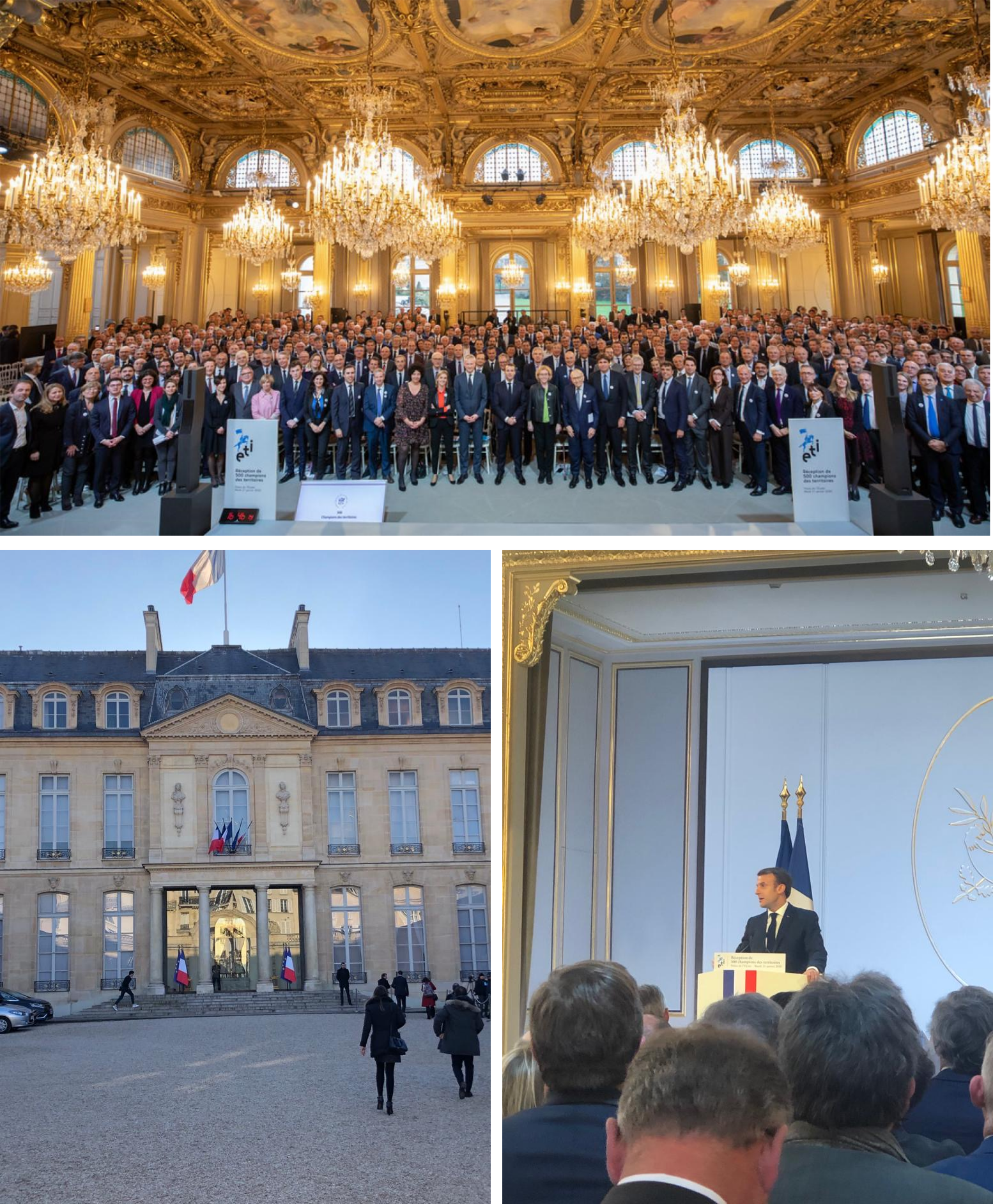 The "500 Champions of the Territories"
Texte
On 21 January 2020, JJA, represented by our President, Jacques-Olivier Abiteboul, participated in the event celebrating the "500 champions of the territories" organised by the Élysée Palace, in honour of French mid-sized companies (or ETIs, as is the French abbreviation).
During his address, French President Emmanuel Macron reiterated the importance of mid-sized companies in terms of France's influence internationally. "I hope that mid-sized companies once again take up their place at the heart of our strategy," assured the President, who announced 15 measures aimed at overcoming our specific challenges.
He also highlighted that the 500 mid-sized companies present at the address had created 50,000 jobs in 2019.
By way of reminder, JJA welcomed 47 new employees last year.
Taking into account the impact of mid-sized companies on the French economy and on the initiation of the METI - Mouvement des Entreprises de Taille Intermédiaire (Mid-Sized Companies Movement), the "ETI brand" was created and will be supported by a dedicated platform.
To participate in an event such as this is wonderful recognition for our company and our employees.