Image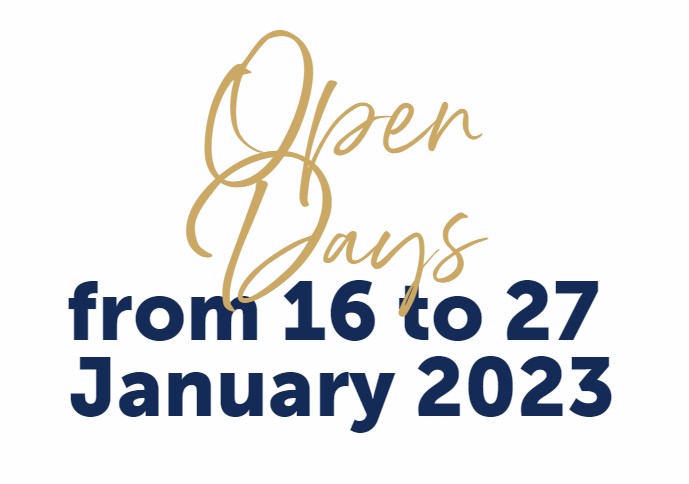 Open Days January 2023
Texte
From January 16 to 27, 2023, we'll be opening the doors of our completely redesigned headquarters and 15,000 m² showroom to you!
Without giving everything away, come and explore our new spring-summer 2023 collections and get in the Christmas spirit with our enchanted universe that we've recreated as part of our end-of-year collection!
Everything revolves around our four brands:
Atmosphera > our interior design brand welcomes you to a completely redesigned space, streamlining your visit and elevating decoration trends, offering you a truly immersive visit inside our 5 themes and 12 product families. Atmosphera for Kids is our area reserved for dreams and adventures.
* Enchanted Christmas * > for those who didn't know, most of our Christmas products are now under the Atmosphera brand - to celebrate, the brand is setting up in a new space, come visit and prepare to be dazzled by thousands of shimmering lights!
5Five > our brand featuring ingenious, everyday design products, inspired by the five rooms of the home. Our showroom is the ideal laboratory to demonstrate square footage and inspirational show-pieces for your stores, and to show off our POS and our various merchandising recommendations.
Secret de Gourmet > the brand that makes an art out of dining, caters to every family's needs, showcasing the signature styles that make up the brand's DNA. Take this opportunity to be inspired by our visual merchandising displays.
Hespéride > the no.1 brand for garden furniture welcomes you to a new space to present the 2023 collection, but you'll have to wait a few more months to see the 2024 collections...
For the best possible experience, we're offering workshops, conferences and meetings with our business experts along the way.
Make an appointment with your sales representative now to tell them about your requirements for your ideal day!