Image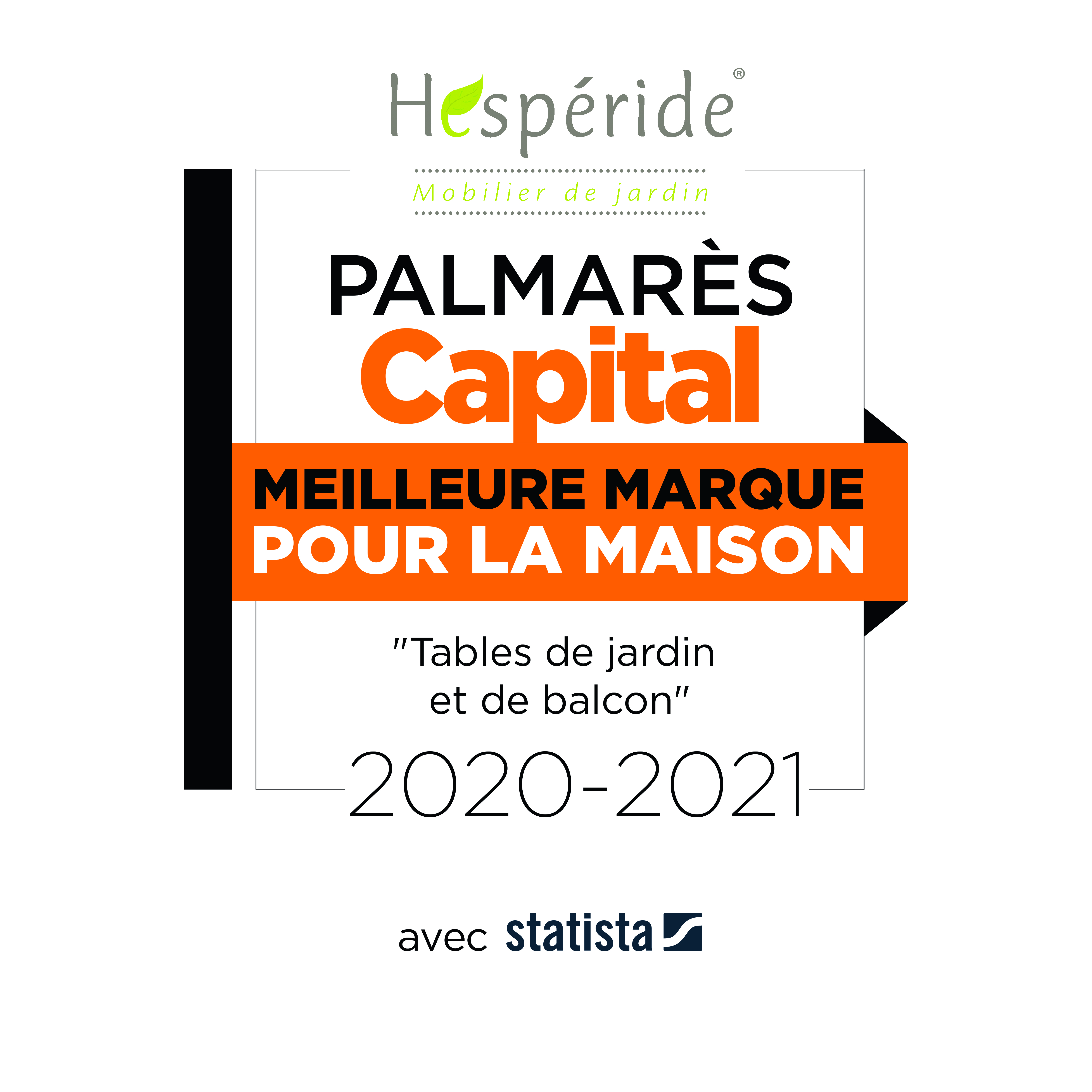 Hespéride On the Top Garden Brands List
Texte
For the 2nd consecutive year, Hespéride is in the top 3 "Best Brands for the Garden" in the Capital ranking of "Best Home Equipment Brands" in its September 2020 issue.
At the end of an online survey conducted by the Statista institute, more than 6500 consumers chose Hespéride as one of the favorite brands of the French.
Beyond the qualitative criteria (quality, design, reliability, value for money, and product functionality) on which they gave their opinion, consumers recognized the brand's product performance and would recommend it for exterior decor.
Here are the results of the ranking:
1st in the "Garden and Balcony Tables" category with a score of 8.63/10
2nd in the "Outdoor Living Rooms" category with a score of 8.54/10
2nd in the "Umbrellas" category with a score of 8.42/10
3rd in the "Deckchairs" category with a score of 8.48/10