Image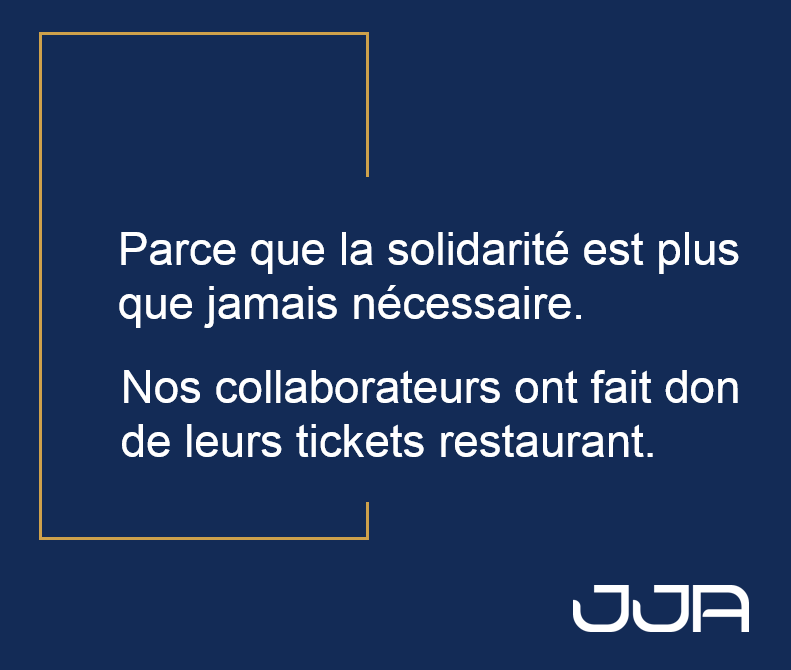 Everyone in solidarity, everyone committed
Texte
Because solidarity is more important than ever...
 
Motivated by the desire to help during this difficult time, our employees have mobilized by donating their restaurant tickets collected during the confinement period.
 
This charitable gesture allowed us to collect €10,000, which was donated to the Restos du Coeur Association (93) in Seine-Saint-Denis, where our head office is located.  
 
As a result, 10,000 additional meals will be served to those most in need.
 
A few numbers from the 2018/2019 Restos du Coeur 93 campaign:
- 31 centres
- 1,112 volunteers
- 41,173 people welcomed
- 3,945,796 meals distributed
- In addition to personal assistance such as job search support, legal support, apprenticeships, etc.
 
Discover the word of Antonio Rodriguez, President of the Restos du Coeur 93 Association: click here.