Image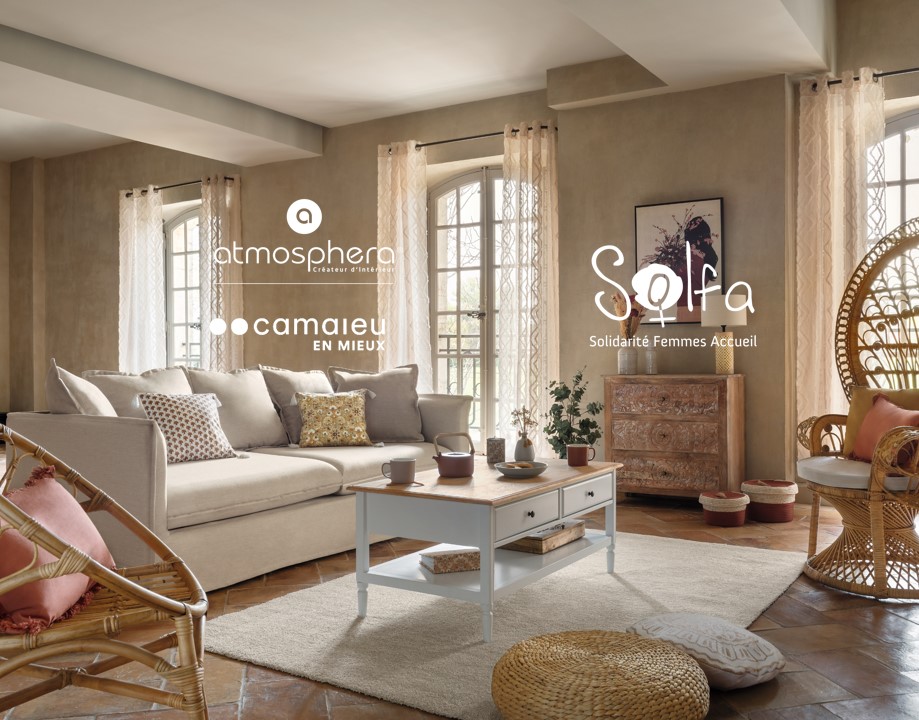 Atmosphera X Camaieu
Texte
Did you know that Atmosphera X Camaieu are partners?

In exchange for visibility among followers of the ready-to-wear brand Camaieu, Atmosphera, our interior design brand, provides products for furnishing their stores and lifestyle apartment, where photoshoots, live shopping and filming are done.
In 2021, Atmosphera adopted The Good Living Project as part of its brand and has put in place its own levers for improvement and engagement.
Within this project, there's the main pillar of "Encouraging Solidarity".

This is how Atmosphera and Camaieu are mobilizing to improve the lives of women in difficult situations.
Within the framework of our respective CSR programs, The Good Living Project and Camaieu en Mieux, the furniture pieces provided by Atmosphera for the Camaieu apartment will be regularly donated to the SOLFA (Solidarité Femmes Accueil) foundation.

This means a second life for these beautiful decorative pieces, which will be used to furnish GAÏA, the first French establishment for minors who have been exploited by prostitution.
The goal of this project is to create a safe and comfortable environment, offering them a better quality of life.