Image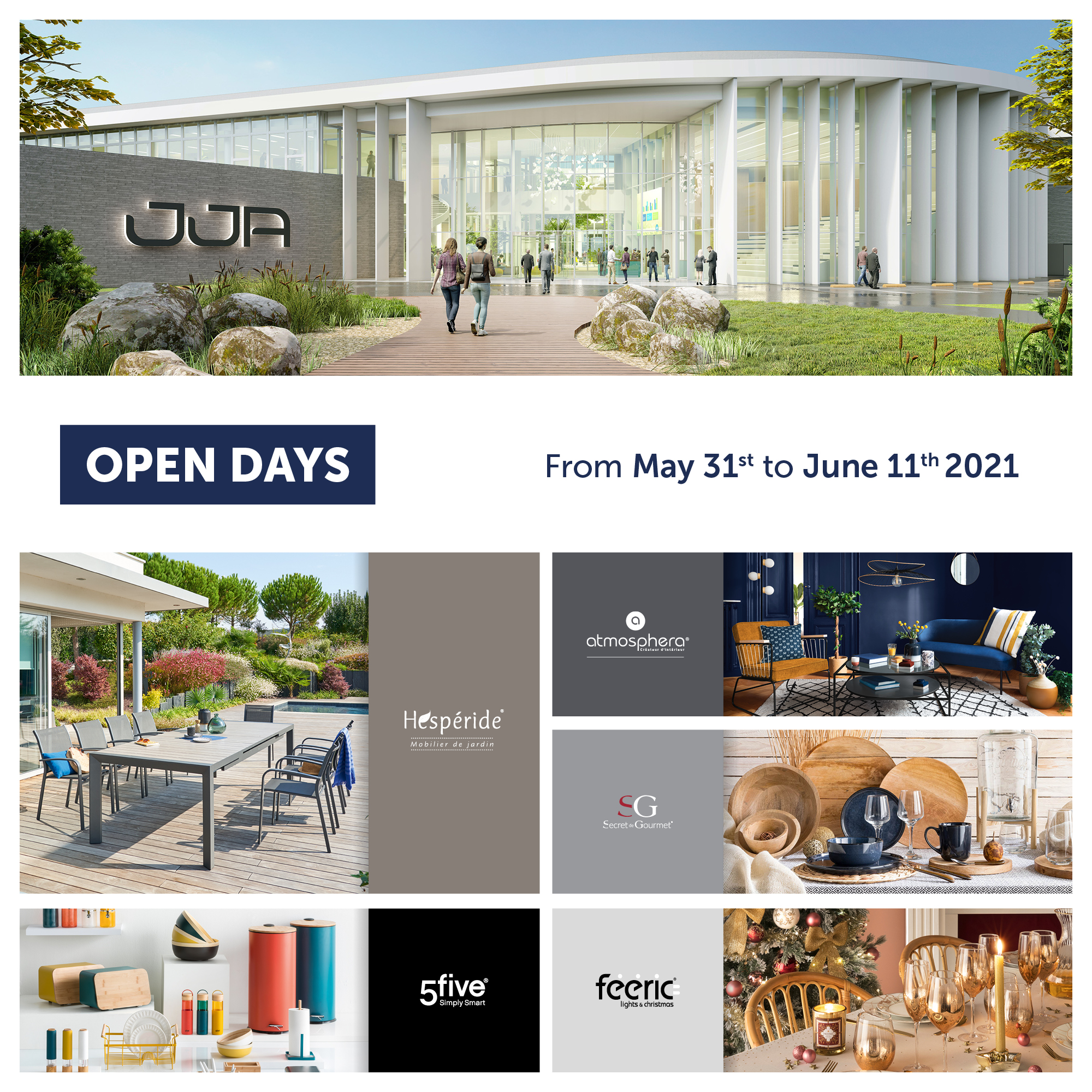 Open days 2021
Texte
From 31 May to 11 June 2021, 8:30 a.m. to 6 p.m. (excluding weekends)
We have conceived and arranged our 15,000m² of showrooms entirely for you in our new headquarters ideally located close to the Bourget airport!
Come and enjoy a unique and unforgettable experience, make an appointment now with your sales representative, and remember to specify if we will have the pleasure of your company for dinner in our Atelier restaurant.
These open days mark the presentation of our new autumn-winter 2021 collections, as well as the launch of the Hesperide 2022 campaign!
Hespéride welcomes you to a true residential area, where you can walk from house to house and discover our 2022 collections and the brand's new visual identity.
Atmosphera offers you real escapism with its ambiances, its star products and its exquisite moods, and you will find it hard to miss its rather grandiose product library. A wonderful and perhaps magical area is dedicated to children and the universe of Atmosphera for Kids.
Secret de Gourmet places you in an XXL materialisation of our sales assistance system and then offers you an optimised journey from family to family through the styles that make up the brand.
The Five showroom has been designed in "smart & design" mode around the 5 rooms of the house to help you see the use of the house in a distinct way.
And finally, because Christmas is awaits all year round at JJA, the Fééric universe is brought to you in an enchanted, bright and very glittery showroom...
New customers or regulars, we look forward to welcoming you.
**************************************************************************
From 31 May to 11 June 2021 from 8:30 a.m. to 6 p.m.
Our new address is correctly set in the GPS - a car park gives you direct access to the reception area where you will find the familiar smiles of Soria and Pascale.
ZAC des Tulipes Nord
4 rue de Montservon
95500 Gonesse
Tel. : +33 1 48 65 85 00
**************************************************************************